For people with a passion for reading but who also want a bit of Kansas City flavor mixed in, here are three books worth checking out:
Let's start with The Big Divide by local authors Diane Eickhoff and Aaron Barnhart. Published last year and perfect for history lovers, this gem of a book is self-described as "a travel guide to historic and Civil War sites throughout the Missouri/Kansas border region."
Many sites mentioned in this book are in our own backyards - like the Jesse James Farm and Museum in Kearney or the Harris-Kearney House in the historic Westport district.
Some landmarks are locations that I have visited and actually written about in this blog - including The Thomas Hart Benton State Historic Site and the Glore Psychiatric Museum.
Yet other destinations are further out from the metro, but definitely worth a day trip - places like the Laura Ingalls Wilder Home and Museum in Mansfield, MO or the Patee House Museum in St. Joseph (both of which I have been to and loved.)
Overall,
The Big Divide
is well organized, easy to use, and full of all kinds of tidbits about area history. It
provides chapter maps, driving tours, tips for the trip, book and film suggestions, and a 200-year timeline (1700-1900) illustrating and comparing U.S., world, and local history.
As a side note, the one site I would add to this book is the old Missouri State Penitentiary in Jefferson City, MO, which was built in 1836 and closed in 2004. I have taken a tour there and found its history (including the Civil War era) fascinating.
Published in 2013, Texts From Bennett is my second recommendation. It is the inappropriately funny story of Mac, a white, not quite middle-aged Kansas City rapper, and his teenage cousin, Bennett, who claims to be a "gangsta" - and, oh yeah, thirteen percent black.
First created as a popular

Tumblr

blog, the "Bennett character" fully blossoms in this hilarious novel, and it all begins when Bennett, his pill-popping mother, Lily, and Lily's crazy paranoid boyfriend lose their home and move into Mac's new house.
Mac's world is turned upside down as Bennett steals the neighbors' pets for rewards, brings crazy, destructive women home, and annihilates his love life. As Bennett loses jobs, behaves inappropriately, disrespects boundaries, and tries to be the biggest "gangsta" he can be, Mac slowly learns that although Bennett has issues, underneath everything, he is a realistic, genuine person with 
a big heart.
Ultimately, Mac begins spending time with Bennett as a mentor and role model. Looking past all the flaws, he forces Bennett to think about some serious adult topics and more importantly, his future.
What's surprising, however, are the funny, unexpected lessons that Mac learns from Bennett – like how to get women by following the "11 Commandmints of Gittin' Bitchez." More importantly, he helps Mac through a major heartbreak and teaches him to accept people for who they are.
Before reading Texts From Bennett, be forewarned that it contains lots of foul language and crude "street talk." It has a raw urban presentation and tons of purposeful spelling errors that might turn some people off. Also, much of the book is presented in texting format — or epistolary style — which might be annoying for certain readers.
Overlooking all that, Texts From Bennett is not a silly throwaway book. In its own unique way, it tackles poverty, family issues, humanity, and more with a head-on frankness. Plus, the novel's writing style has a certain creative spark that keeps the reader engaged.
In the end, there is just something about this book that grabs your heart unexpectedly. Despite all the imperfections in the characters, you like them and learn from them. Most surprisingly, you find yourself seriously rooting for them to overcome their problems and become productive members of society.
Third on my book recommendation list is October Suite by Maxine Clair. This one is not a newer book - it was published in 2001. However, it is worth checking out a copy from the library and reading.
October Suite partially takes place in Wyandotte County, KS in the 1950s and tells the story of October Brown, a young African-American woman who is beginning her first teaching assignment.
At first, October's future seems bright, but over time, everything goes wrong. She is falsely accused of abusing a student and also finds herself pregnant by a married man who deserted her.
As October returns home to Ohio to figure out what to do, this book gives us a glimpse into the restrictions placed on women and African Americans in the Midwest prior to the passage of The Civil Rights Act.
October Suite is actually a quiet, slowly unfolding type of read. It is not a novel that can be rushed and demands and your full literary attention while reading it.
Best described, October Suite is a story about family, the pain of living with choices, and the struggle to move forward toward resolution and happiness.
Two other books with Kansas City connections worth mentioning are: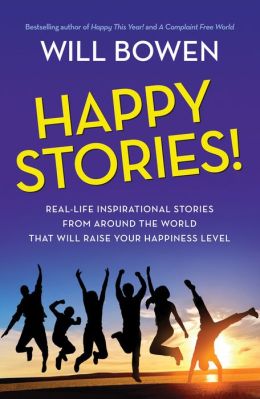 Happy Stories! by Will Bowen. Filled with short stories and experiences from "50 of the happiest people on Earth," it also includes a story from Kathy Quinn, long-time reporter for Kansas City's Fox 4 News.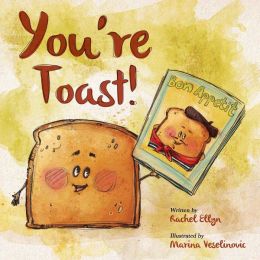 You're Toast! by local author Rachel Ellyn (with assistance from Jasper's Italian Restaurant chef/owner Jasper Mirabile, Jr. and other local chefs), tells the family-friendly story of Slice, a simple piece of bread who dreams of becoming something important - like french toast or garlic toast.
The book also contains a handful of recipes from distinguished local chefs using toast as an ingredient and is a great way to get families into the kitchen and cooking together.